This is one of my most recent projects (Spring 2022), a brochure for Tourism Squamish featuring visitor maps and general conduct guidelines in the form of fun, cartoony graphics. This will be a handout available at the Adventure Centre in Squamish.

Below: The front of the brochure with cover panel in the top right corner. The overview map features trail zones, parks, attractions, accommodations, etc.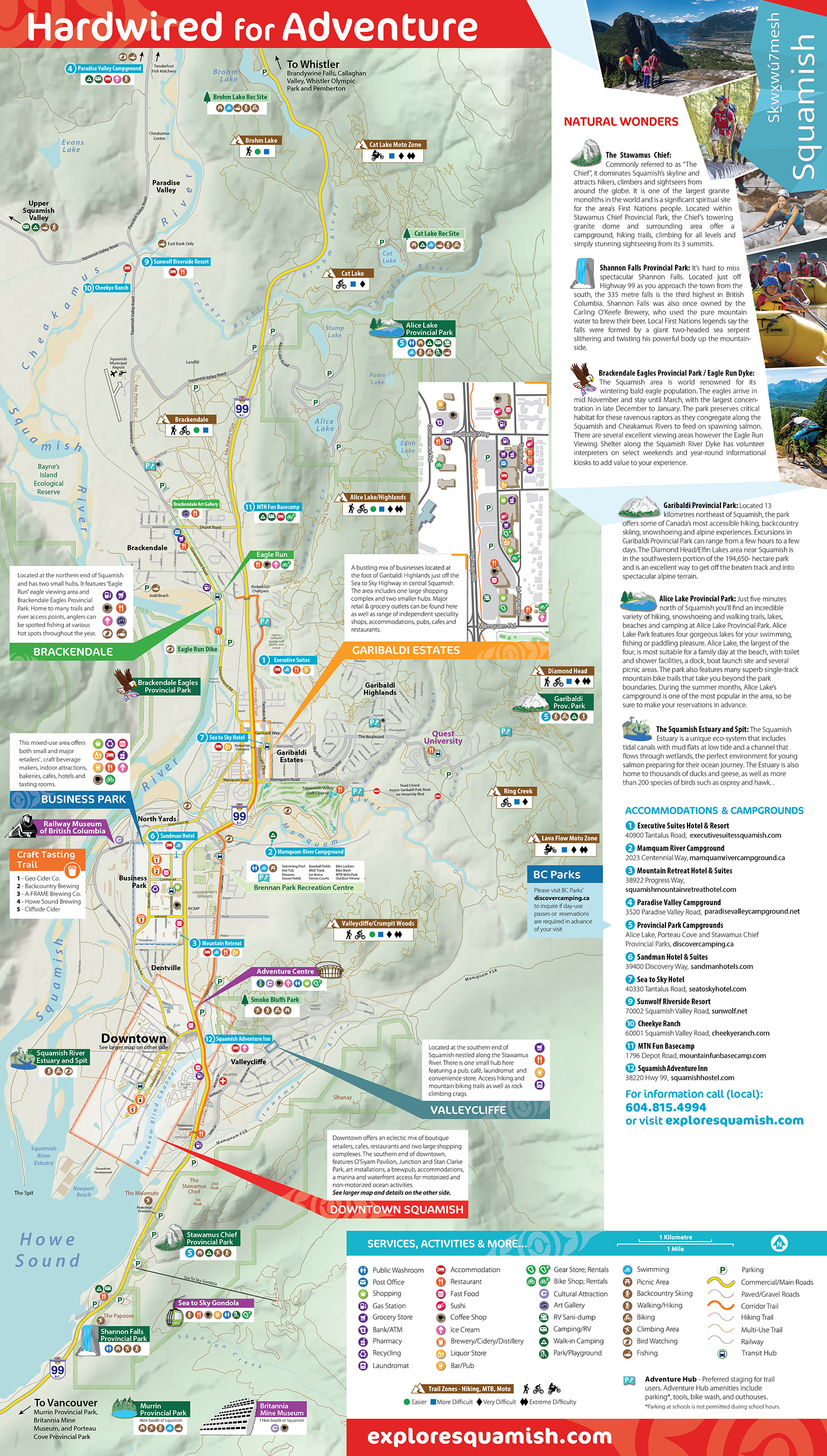 Below: The other side of the brochure features a closer look at all of the amenities located in the downtown area, as well as the conduct guidelines.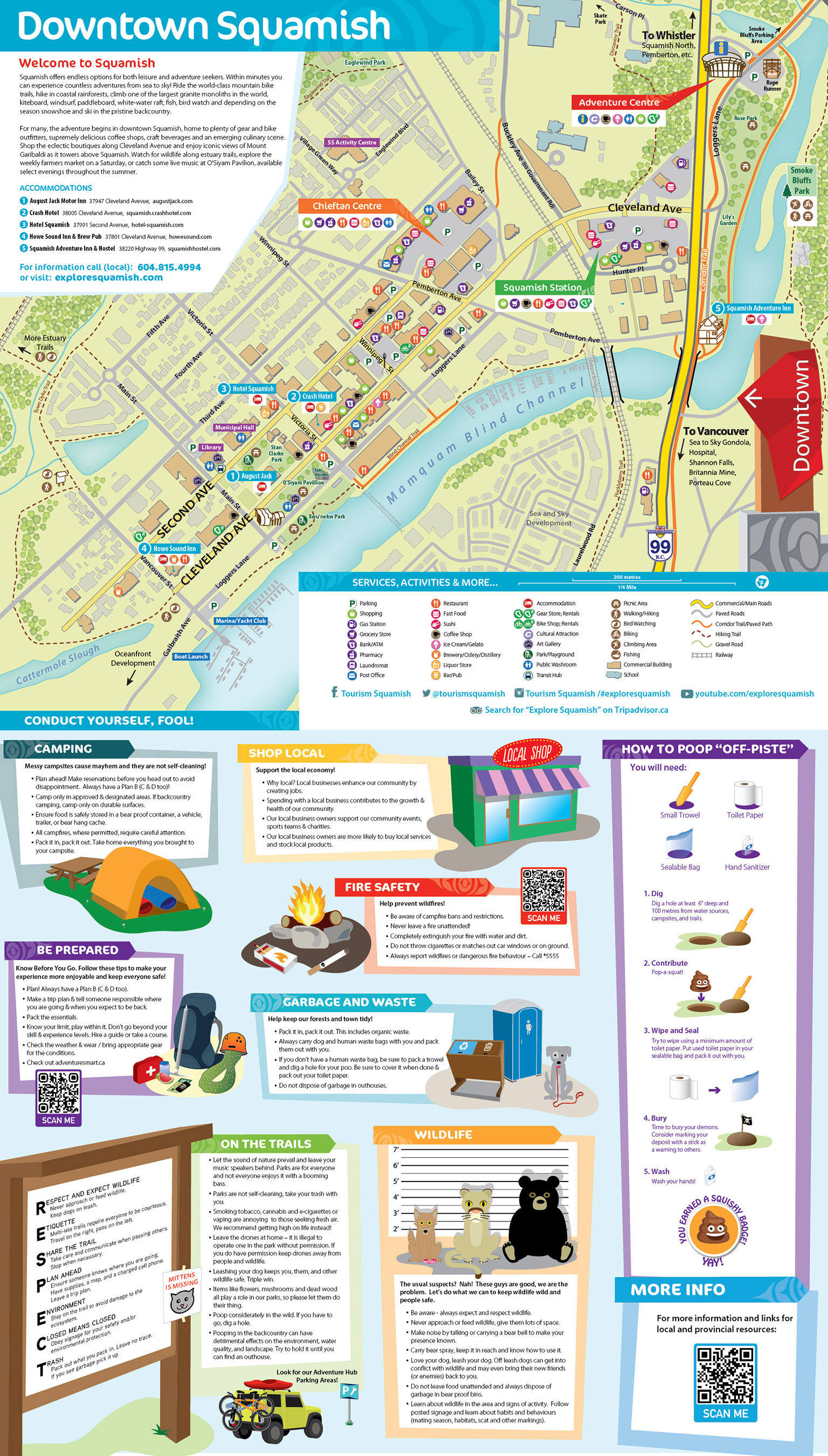 Cartography and App Development by TrailMapps.com - Maps, Images, and Content are Copyright TrailMapps.com