I have been providing mapping and app services to the Sea to Sky Gondola for years. Below are a series of graphics working backwards to the first map that I created for them.

Below: This is one of my favourite products, a 3D model of one of my all-time favourite areas to spend time in. This model is currently used as a map sign in the Gondola's Basecamp area. Not all areas lend themselves well to impactful 3D model representation, but from sea level to summit, this area is almost made for it.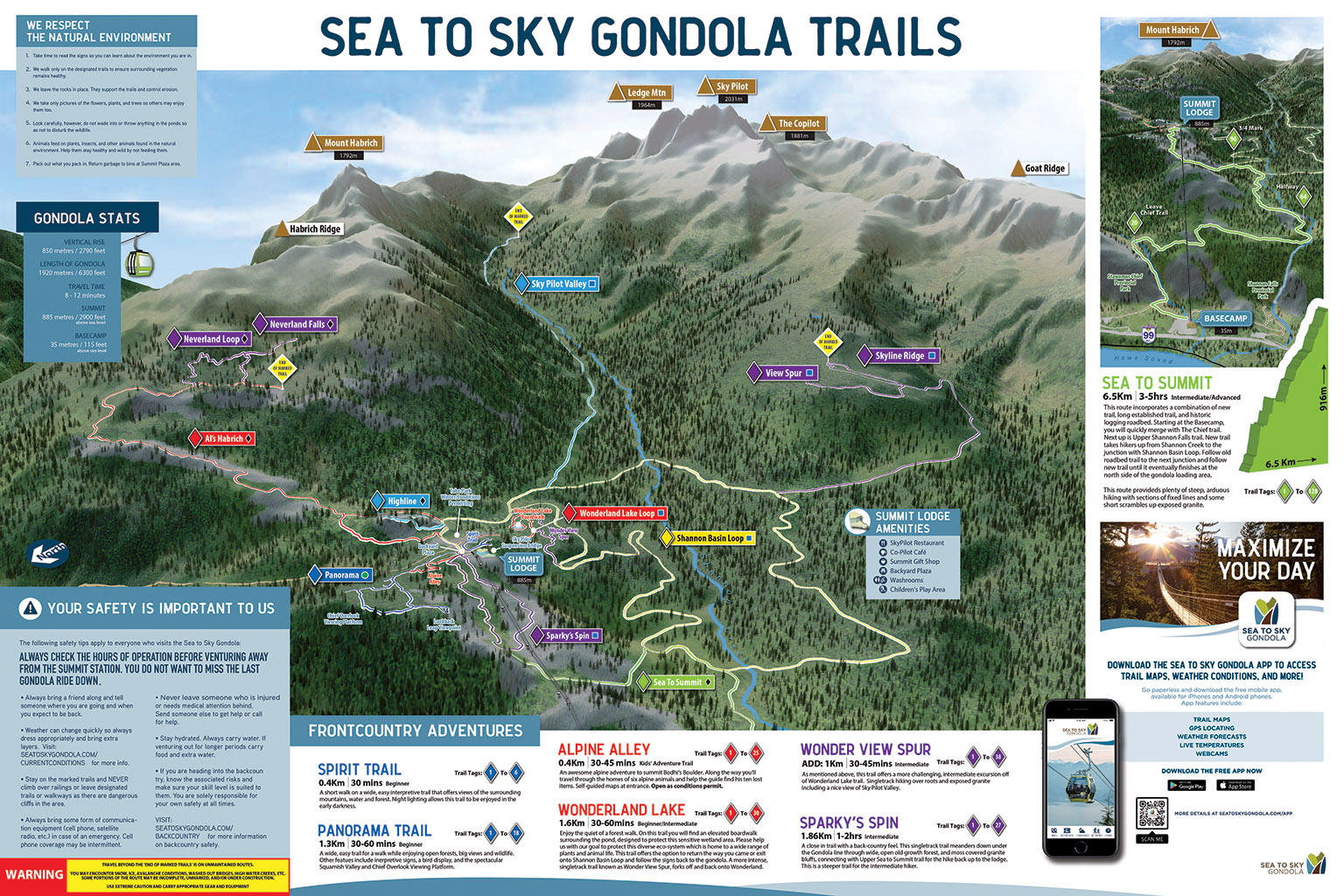 Below: The basic progression of the 3D model (left to right): Bare surface with draped trails; Generation of tree cover; Adding of custom textures; A Google Earth perspective for comparison; Close to the final with granite outcrops, highlighted trails, roads, buildings, Shannon Falls, etc.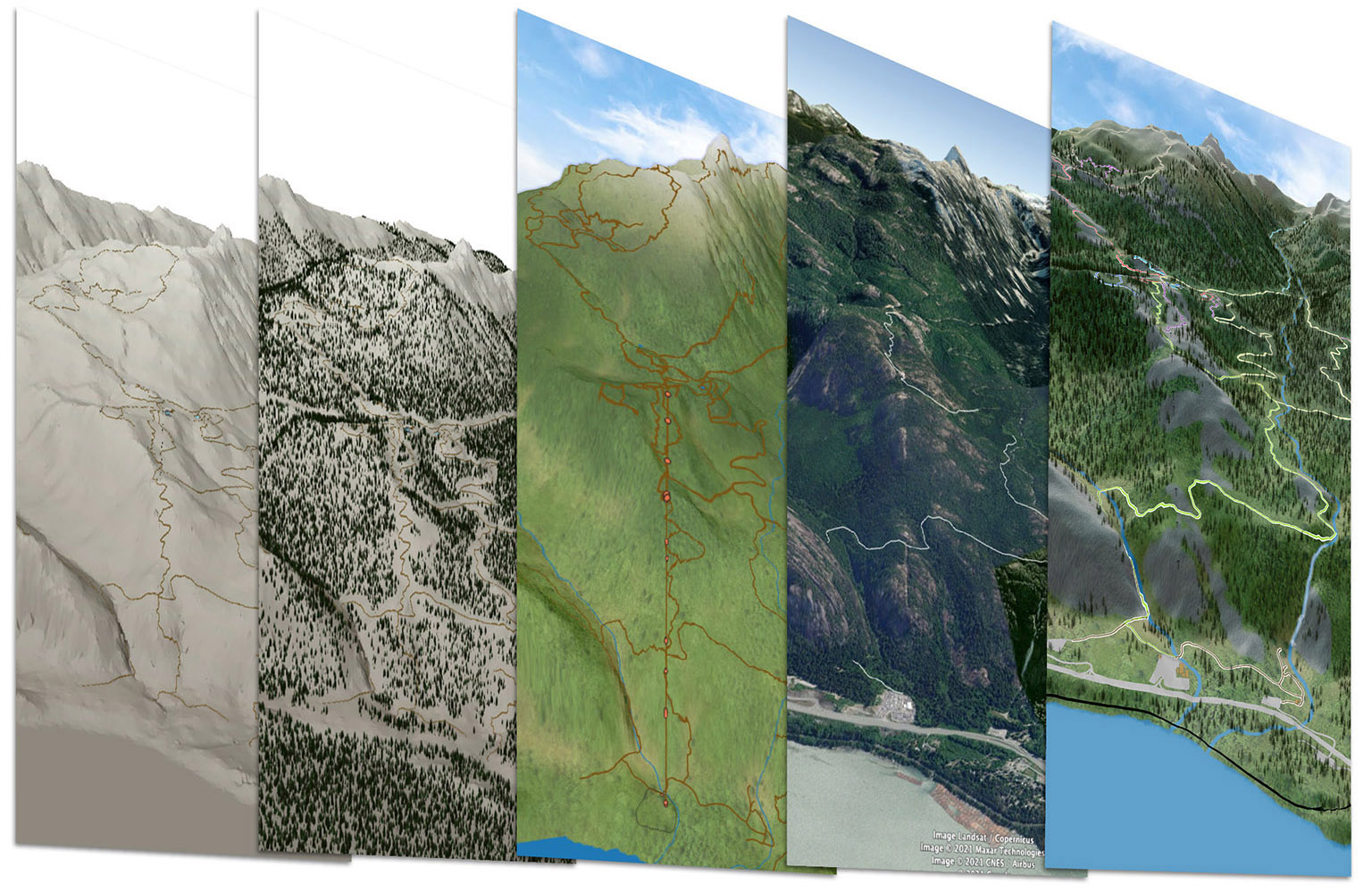 Below: An early mockup of what was meant to be a brochure handout, but the pandemic accelerated the Gondola's plans for going paperless. Not a wasted effort, as this ended up inspiring the new Basecamp sign.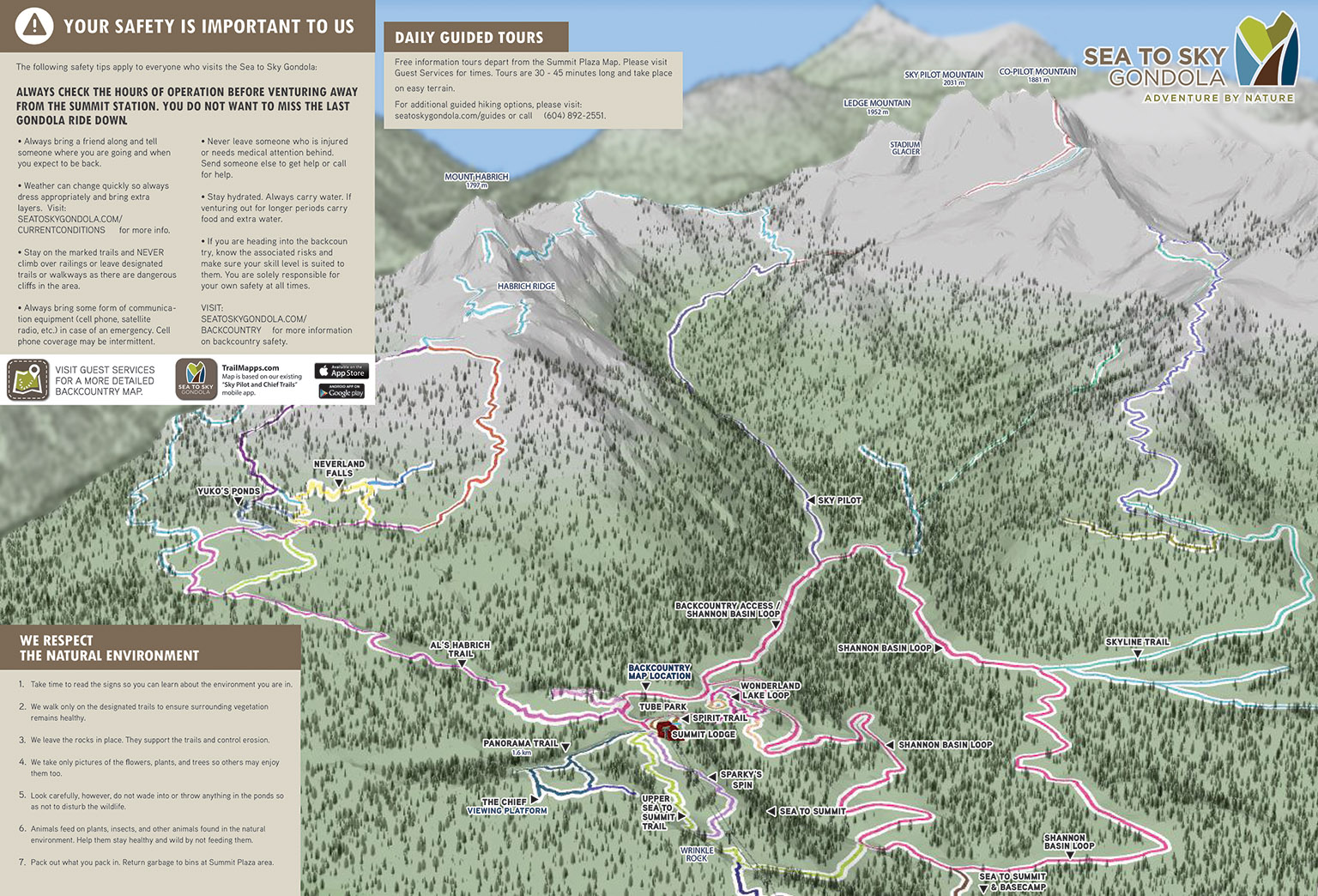 Below: The current overview map of all of the Gondola's trails as seen in the app.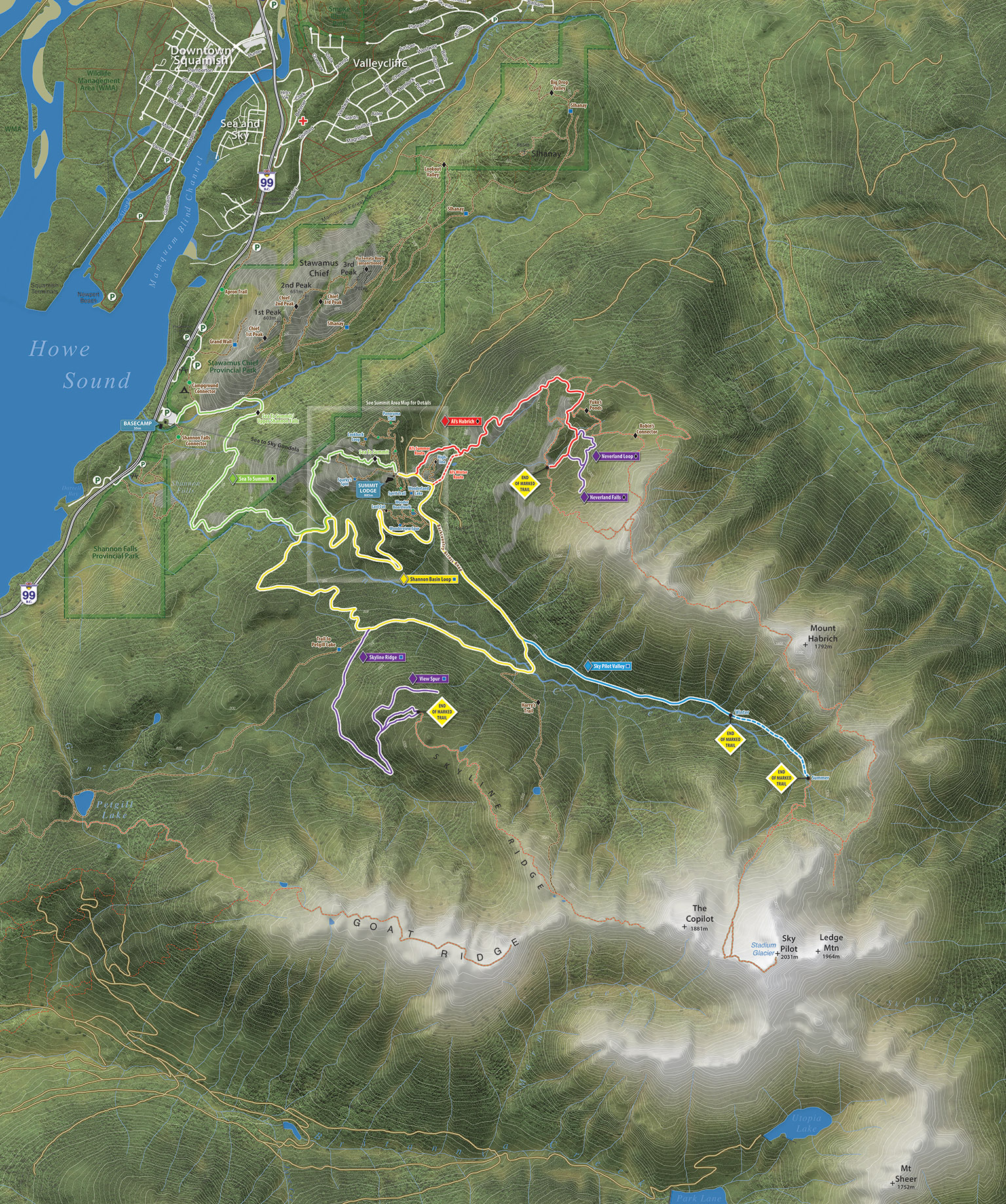 Below: A draft layout of what would be used as the basis for the current map sign in the Summit's Backyard Plaza.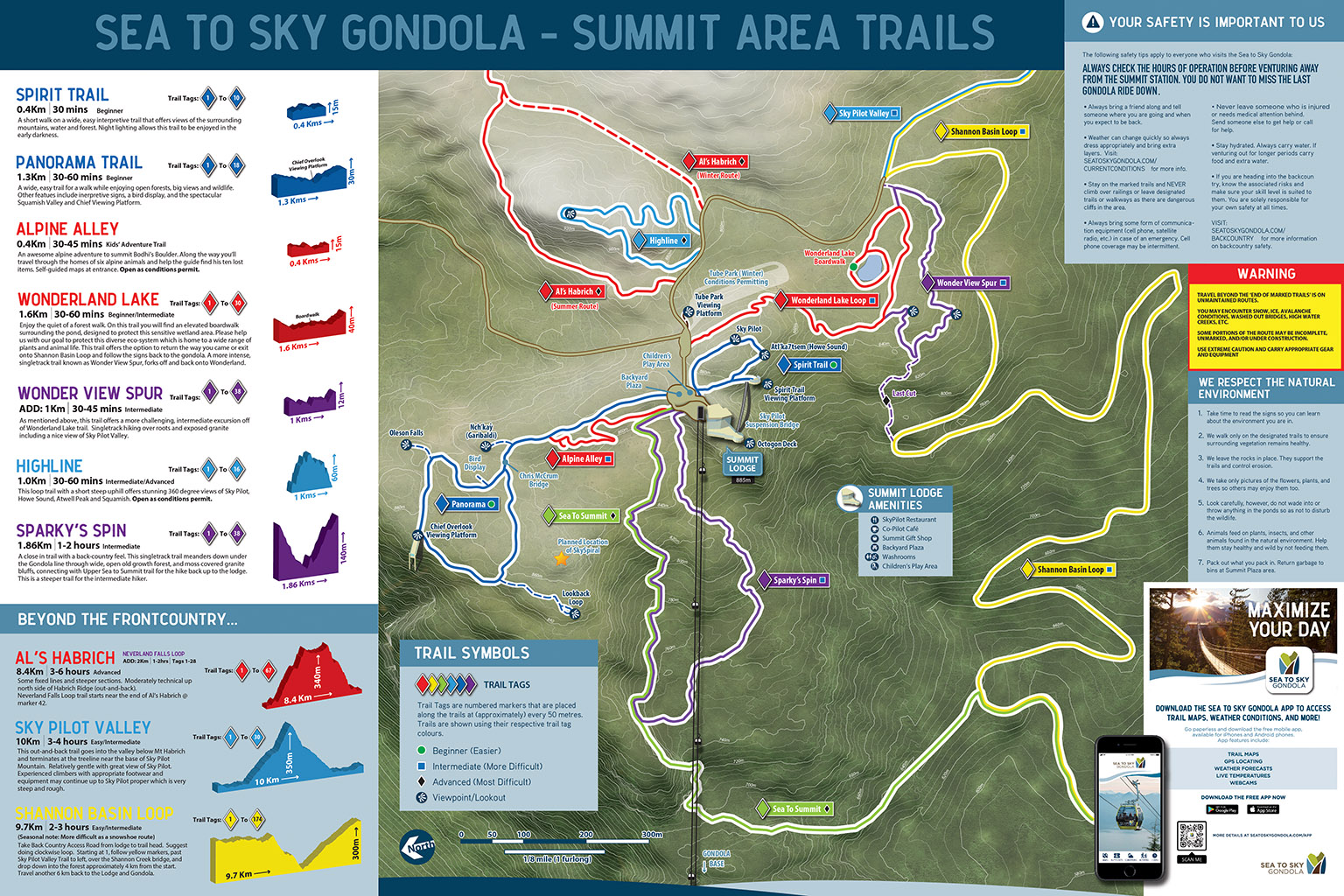 Below: The current large scale map of the Summit Area as seen in the app.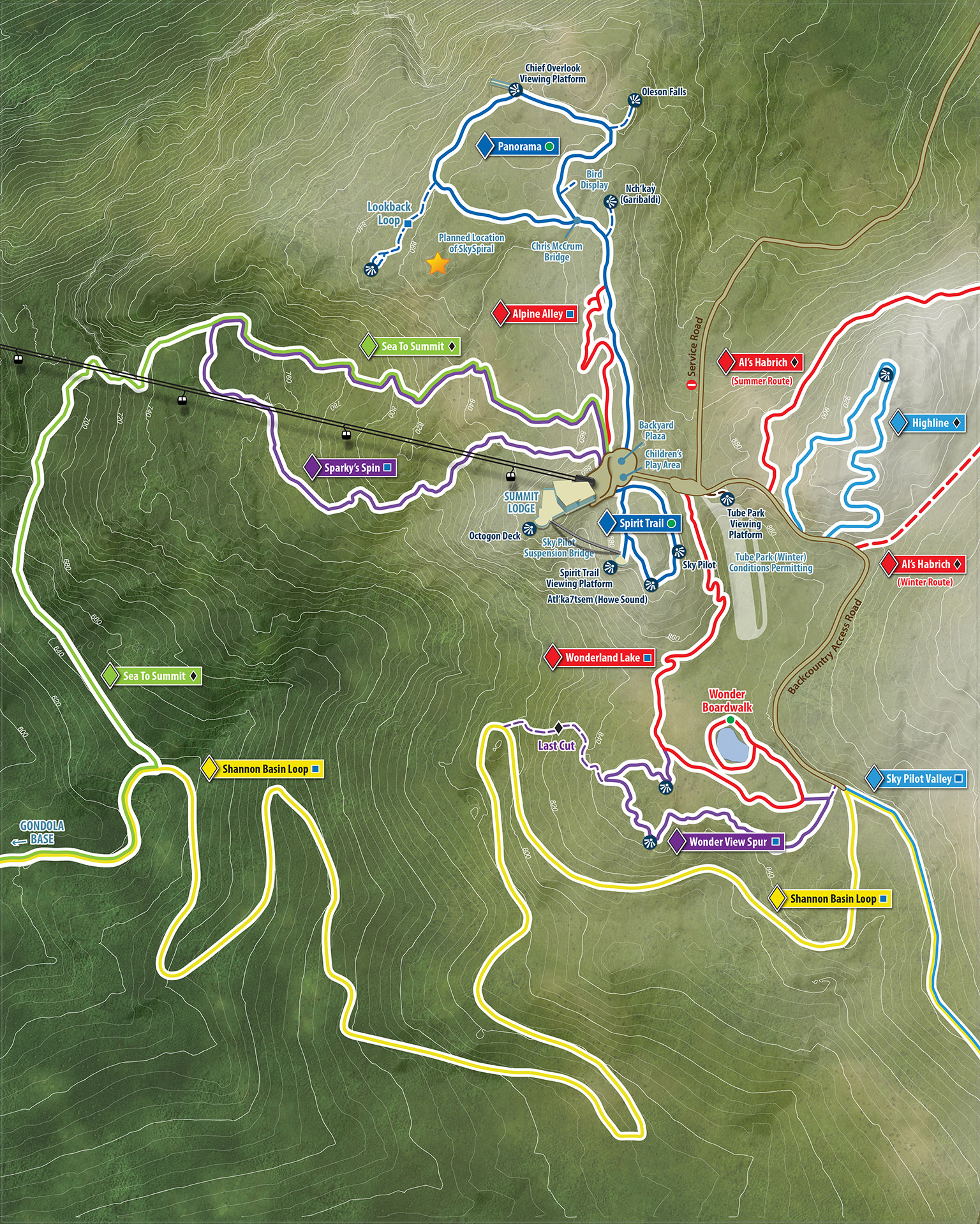 Below: A larger scale sign highlighting Summit Area adventures for guests that don't stray too far from the Summit Lodge.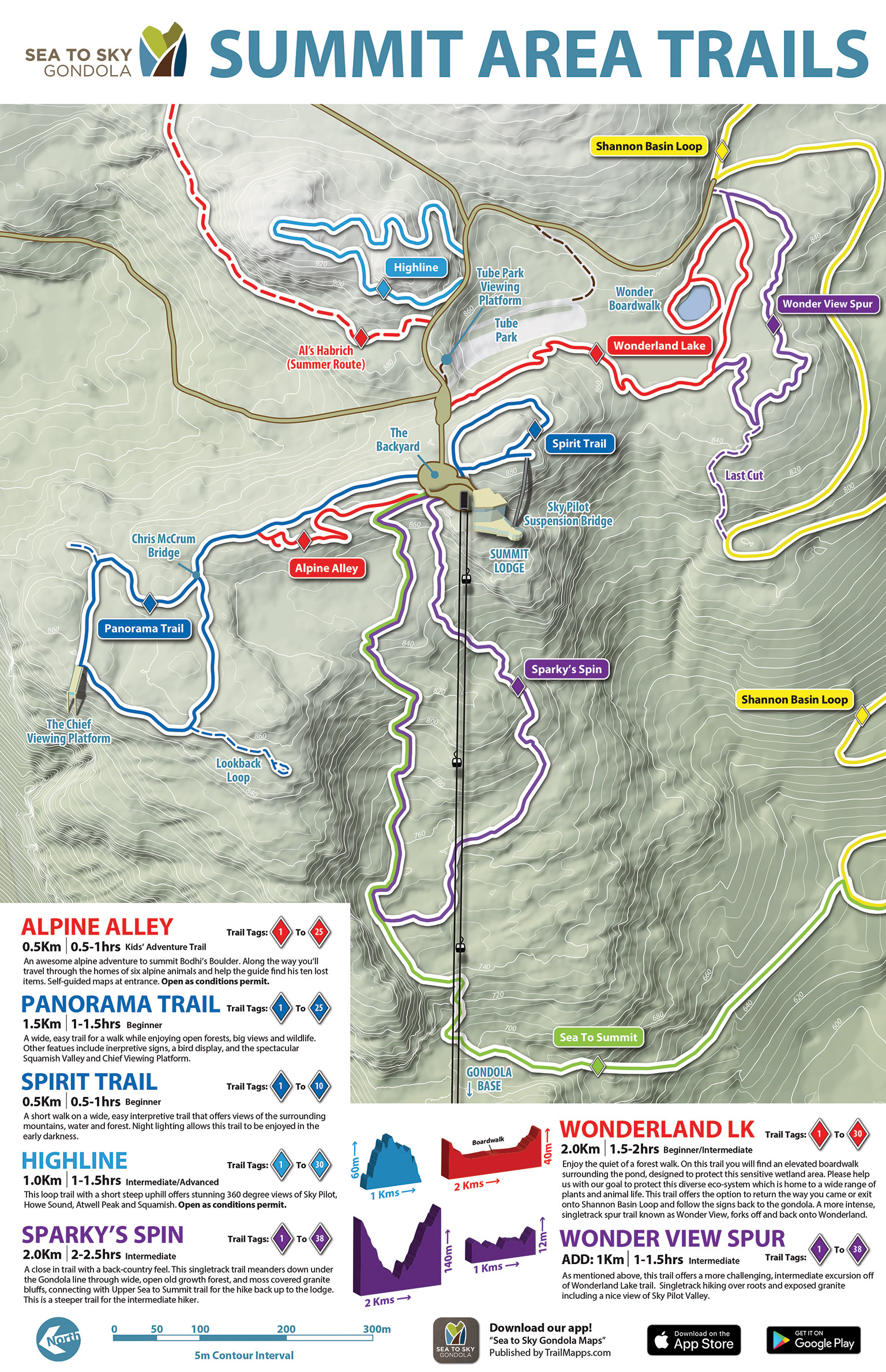 Below: The original Backcountry Access sign evolved into a tear-off product that staff would provide to guests.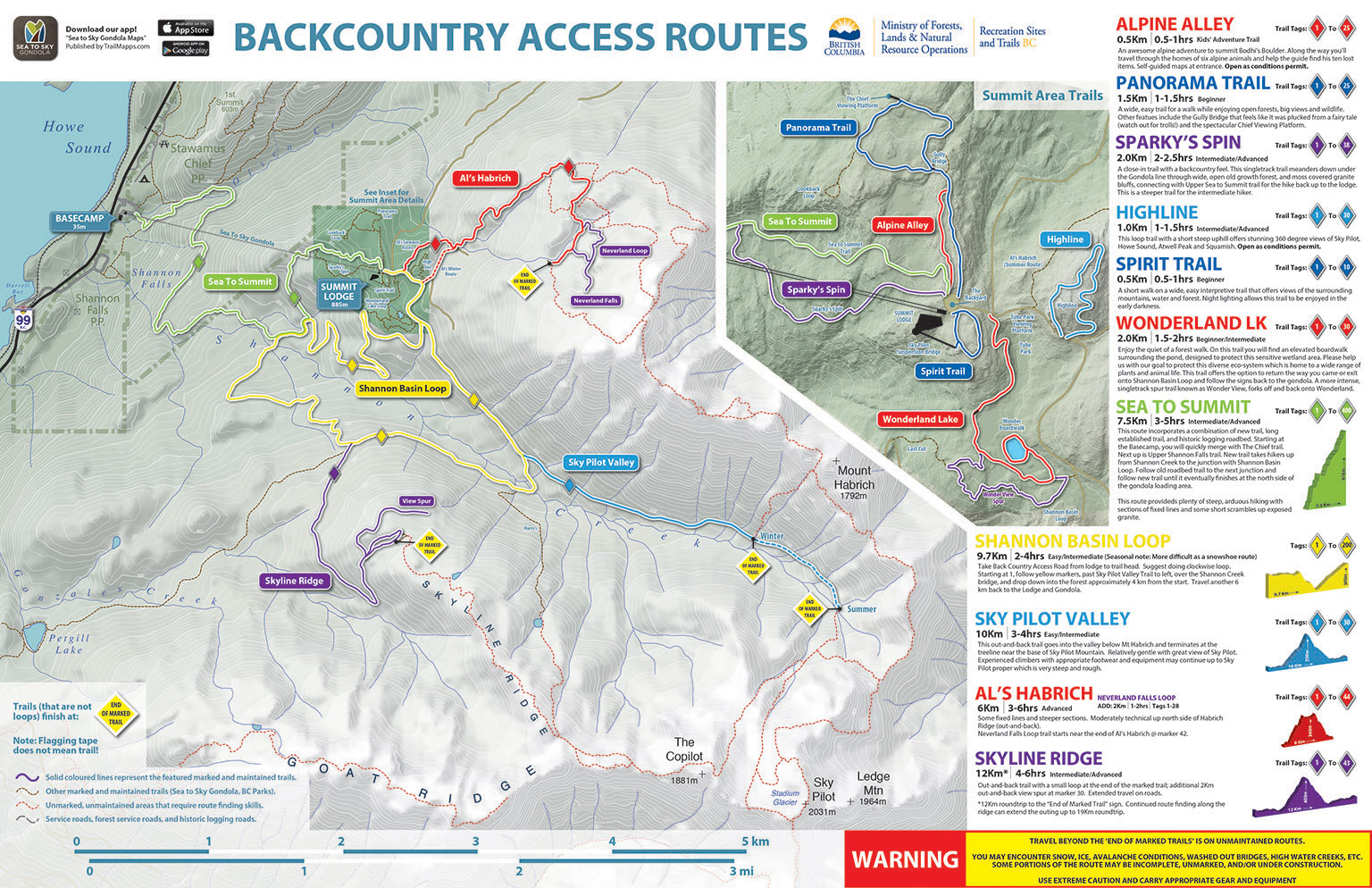 Below: The first map sign I created for the Sea to Sky Gondola.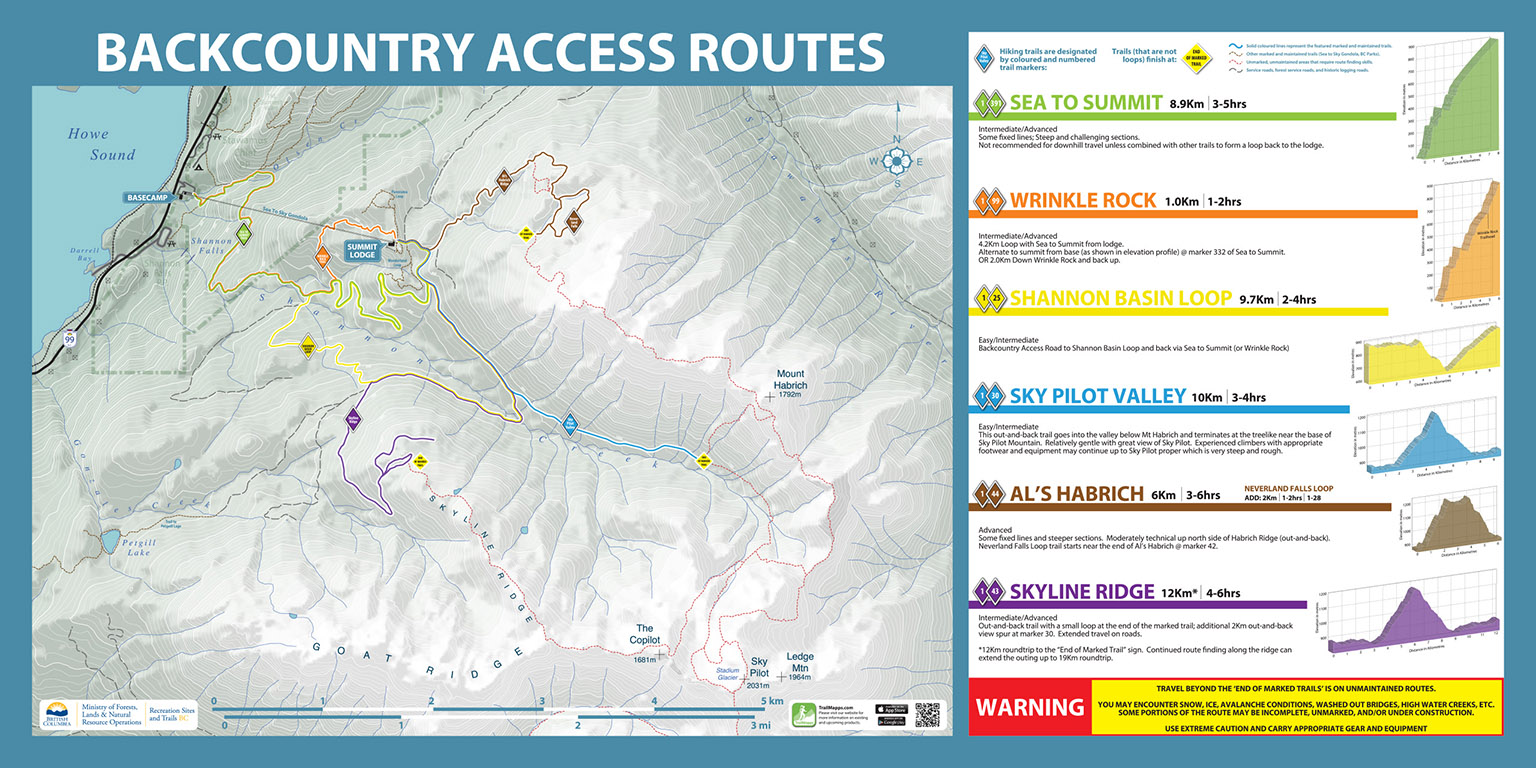 Cartography and App Development by TrailMapps.com - Maps, Images, and Content are Copyright TrailMapps.com