I'm always very flattered when people reach out to me about the possibility of getting one of my maps to display in their home, shop, or office. Below are a few of my favourite installations.

Below: This awesome custom mount was done by a trail running couple wanting a tool to help them plan their training routes.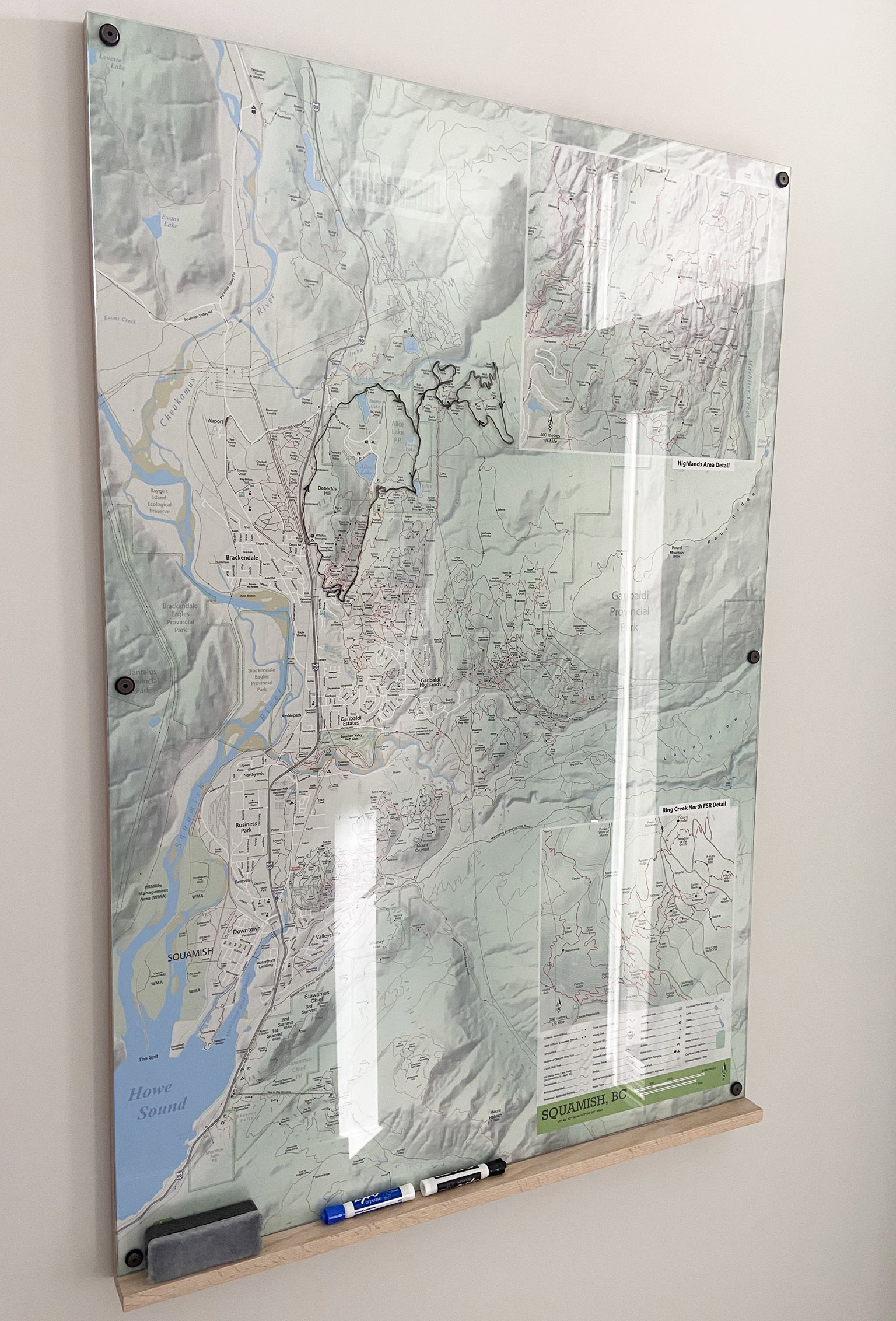 Below: I love the sleek, modern look of this mount which uses aluminum tile edging from Home Depot. I can't quite wrap my head around how they actually did it, but it looks fantastic!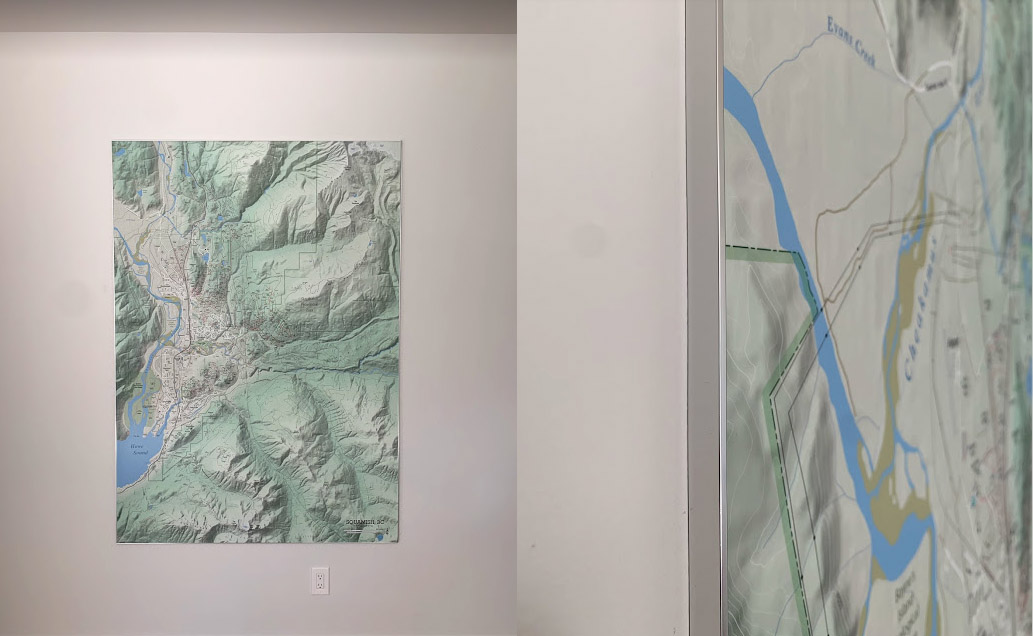 Below: I just love the depth and the finish that standoff hardware provides. These large standoffs work so well with this custom North Shore map.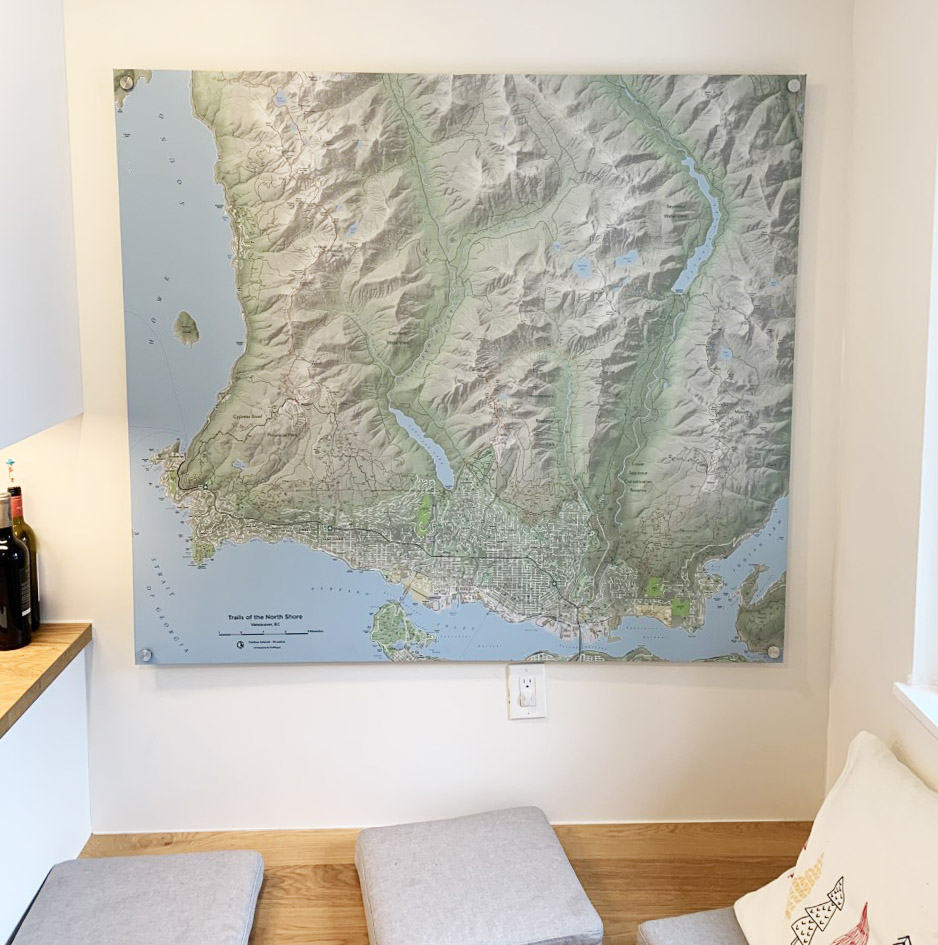 Cartography and App Development by TrailMapps.com - Maps, Images, and Content are Copyright TrailMapps.com