A few years ago I began receiving requests from Arc'teryx for a series of maps to be displayed in some of their stores and facilities across Canada. Each map highlights the outdoor recreation opportunites for the regions surrounding them.

NORTH VANCOUVER - It all started with a North Shore map for the Arc'teryx Factory Outlet store in North Vancouver. Arc'teryx was already aware of the North Shore map that I had published in various forms, previously. This was the most straightforward of the Arc'teryx maps, as I already had a solid base to start with and onsidering the extensive opportunities for outdoor recreation in the area, the custom icons highlighting the main areas seems sparse.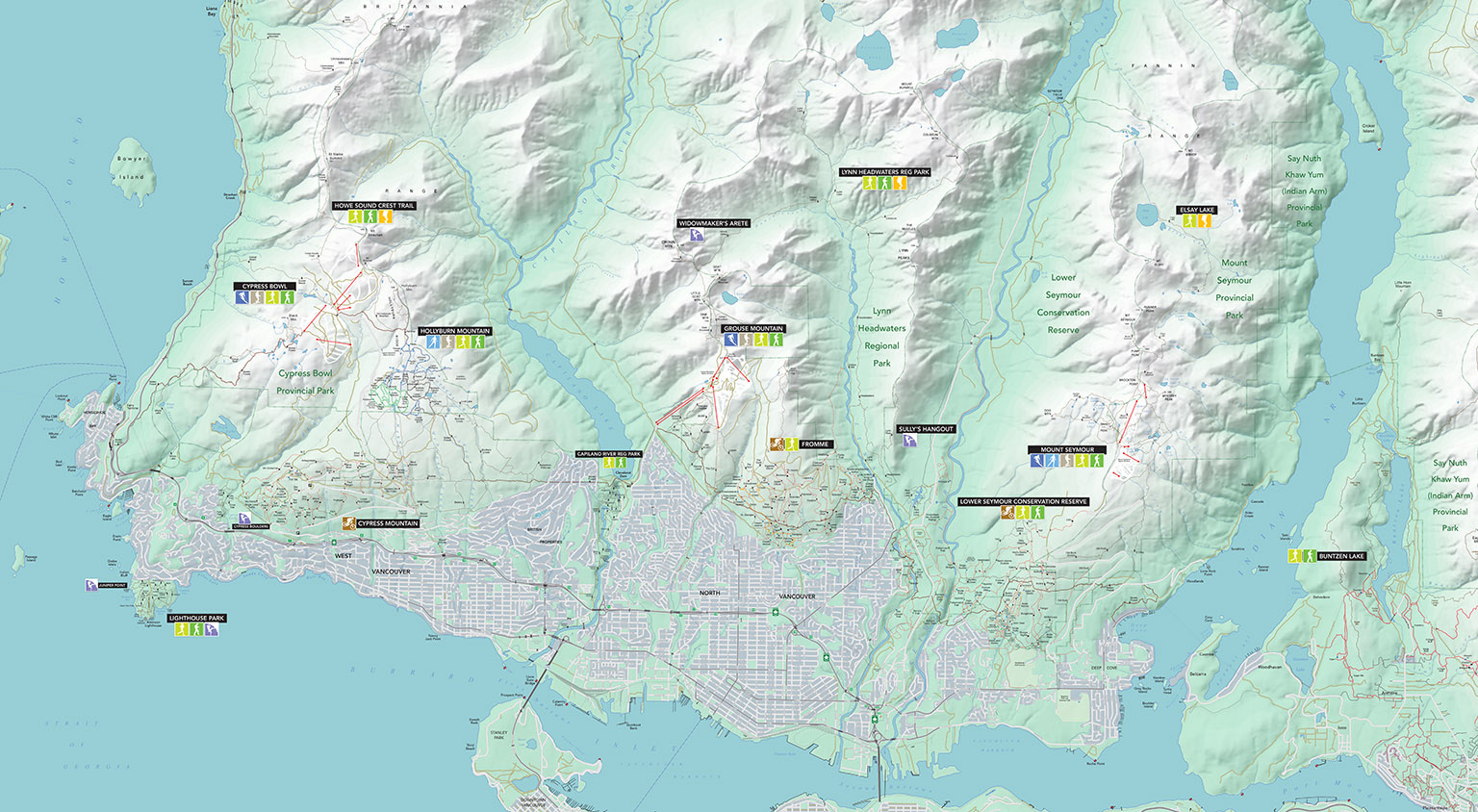 Below: Fresh from the print shop and ready for installation.

MONTREAL - Next up was a map covering the regions surrounding Ottawa, Montreal, and Quebec City. I was very excited to take on this project, as it would be the first map I created that would cover any part of Ontario, or Quebec. My limited knowledge of the outdoor recreation in these parts, required an enormous amount of research. This map was created from scratch and also required finding some US opendata to cover the southeast corner (Maine and New Hampshire).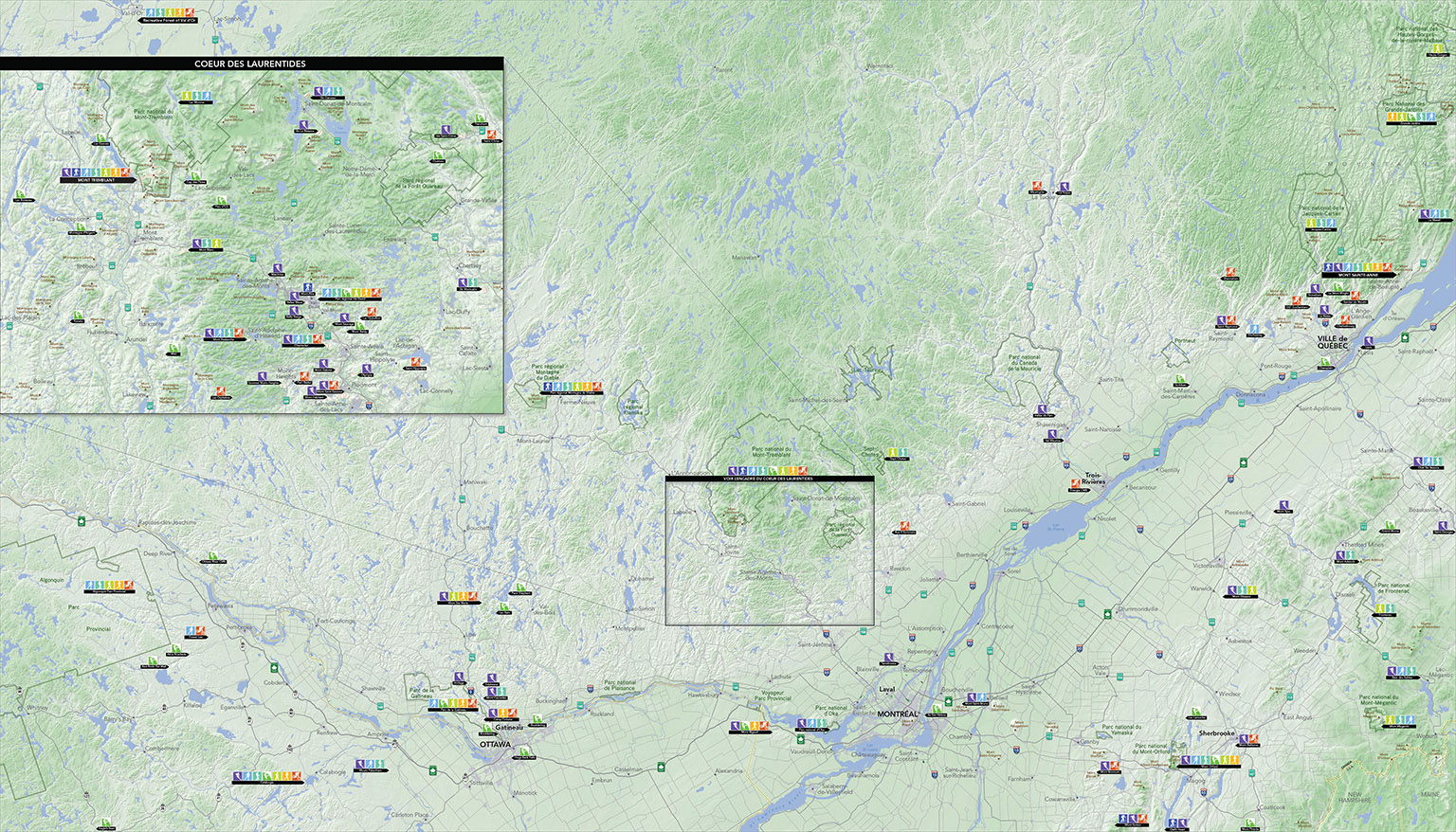 Below Left: Photo of the above map, installed in the Arc'teryx Montreal store. Below Right: Closeup detail around Mont Tremblant.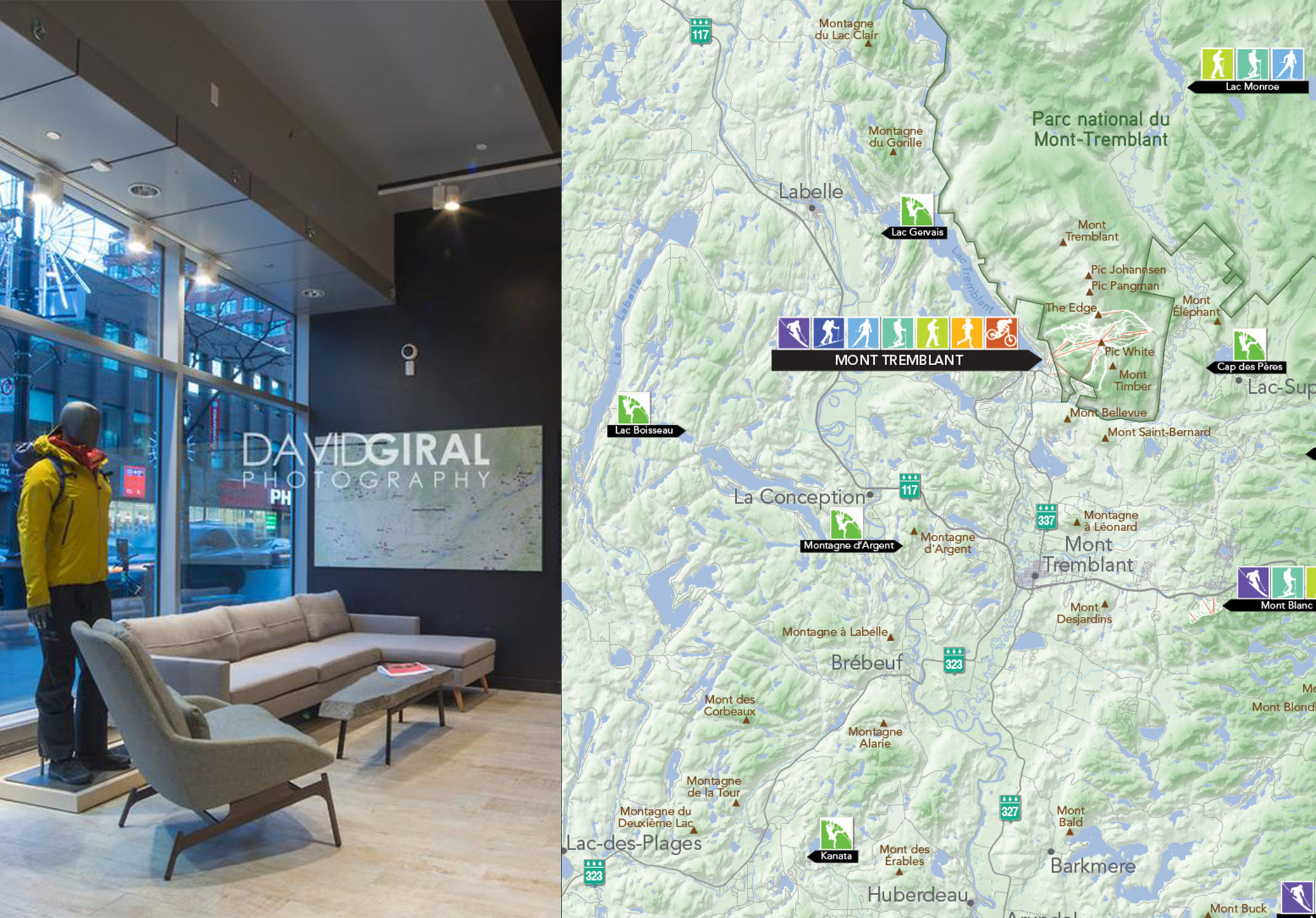 CALGARY - We head west again for the next map. This one was meant for the Calgary store and would focus on the Central Rocky Mountains. Having more knowledge around recreation in BC and Alberta was only marginally helpful; given the extent of the area shown, a significant amount of research was still required. This map also required some US opendata to complete the map in the south (Washington, Idaho, and Montana).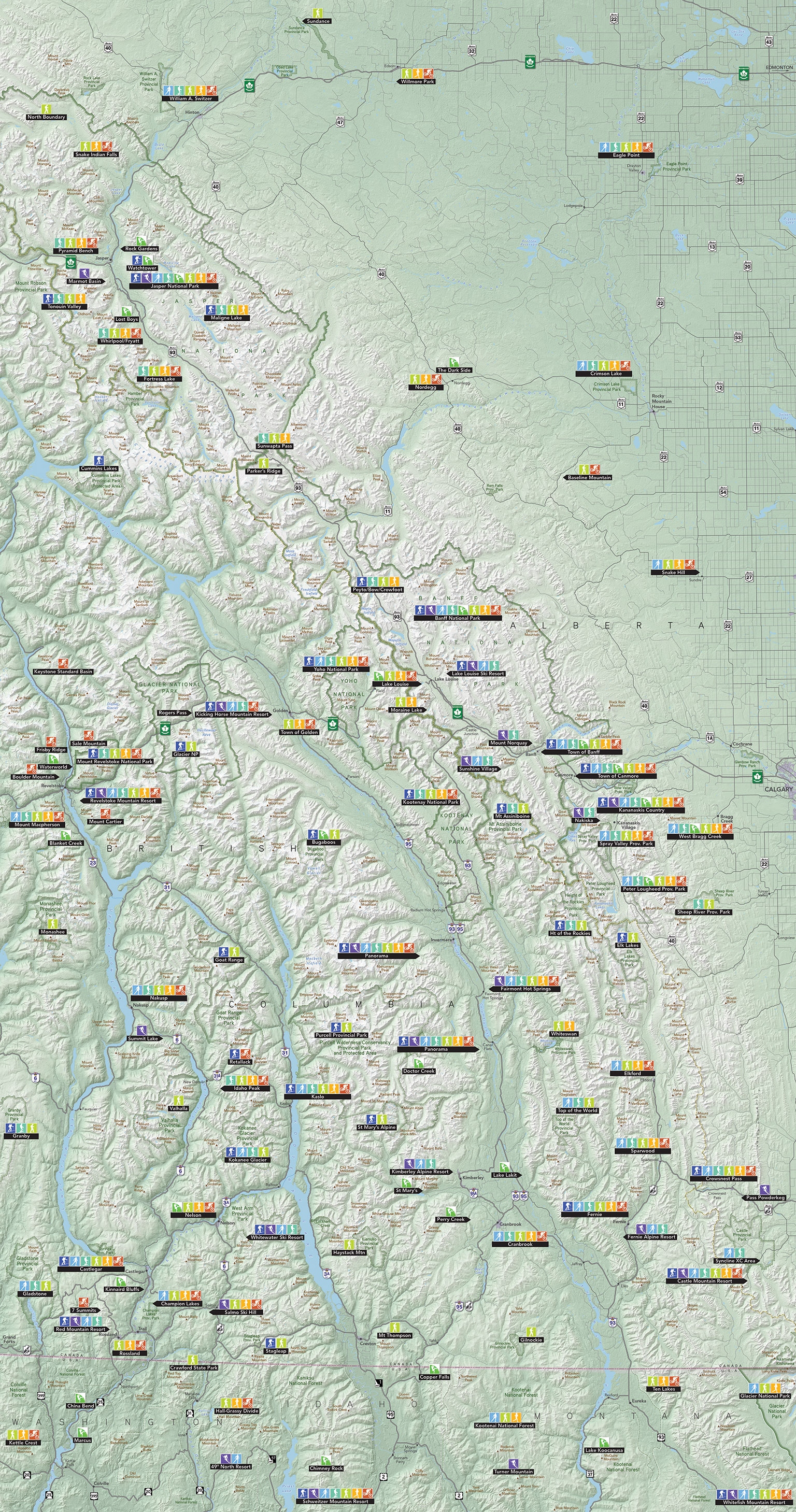 Below Left: The map's lightbox installation in Arc'teryx's Calgary location. Below Right: Closeup detail around Revelstoke and Glacier National Park.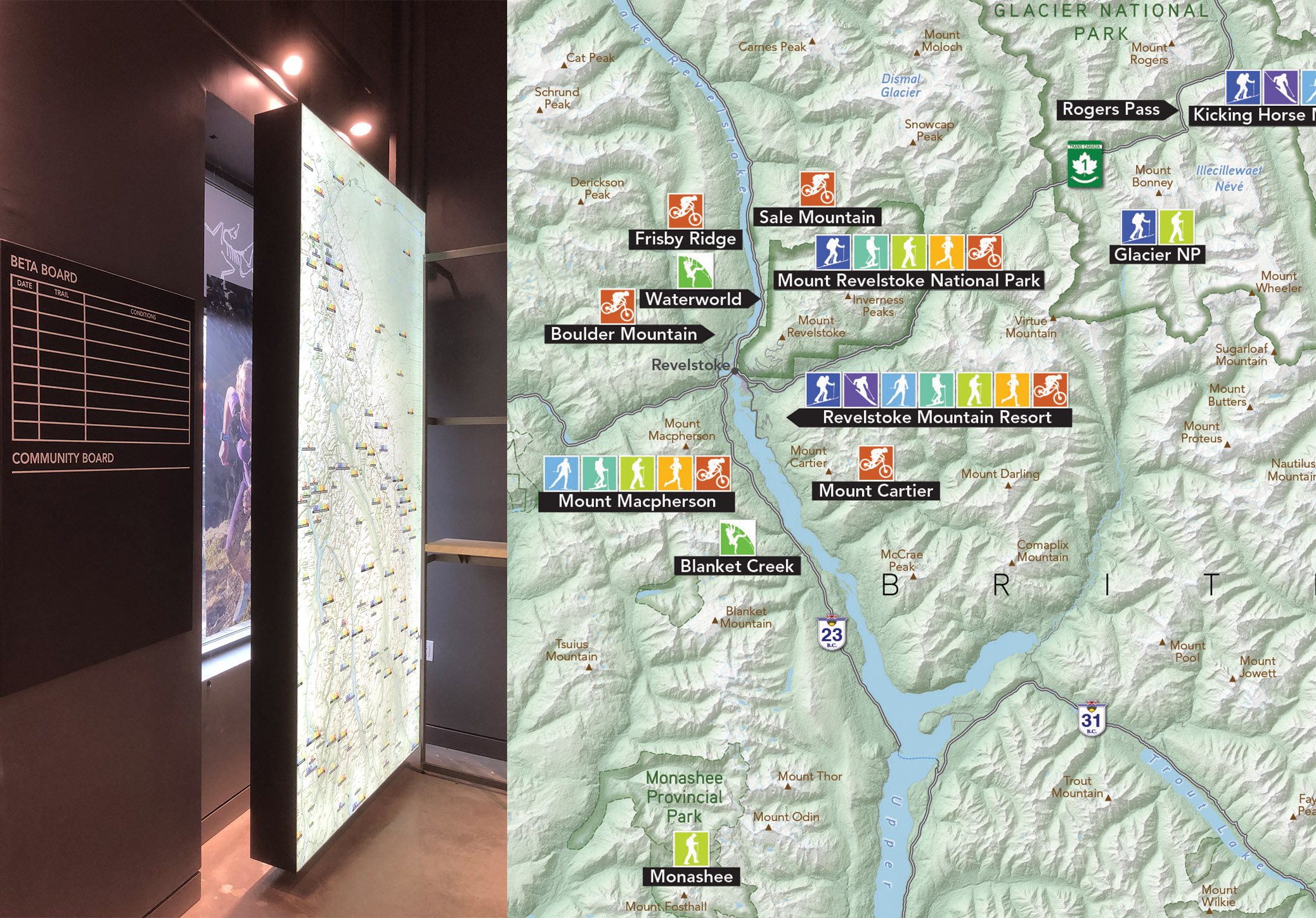 VANCOUVER - The last Arc'teryx map I created was a massive 10' by 10' installation for their ARC'ONE distribution facility. This is both the largest physical map and the largest, detailed urban area that I have ever worked on. I spent 200 hours working on this map.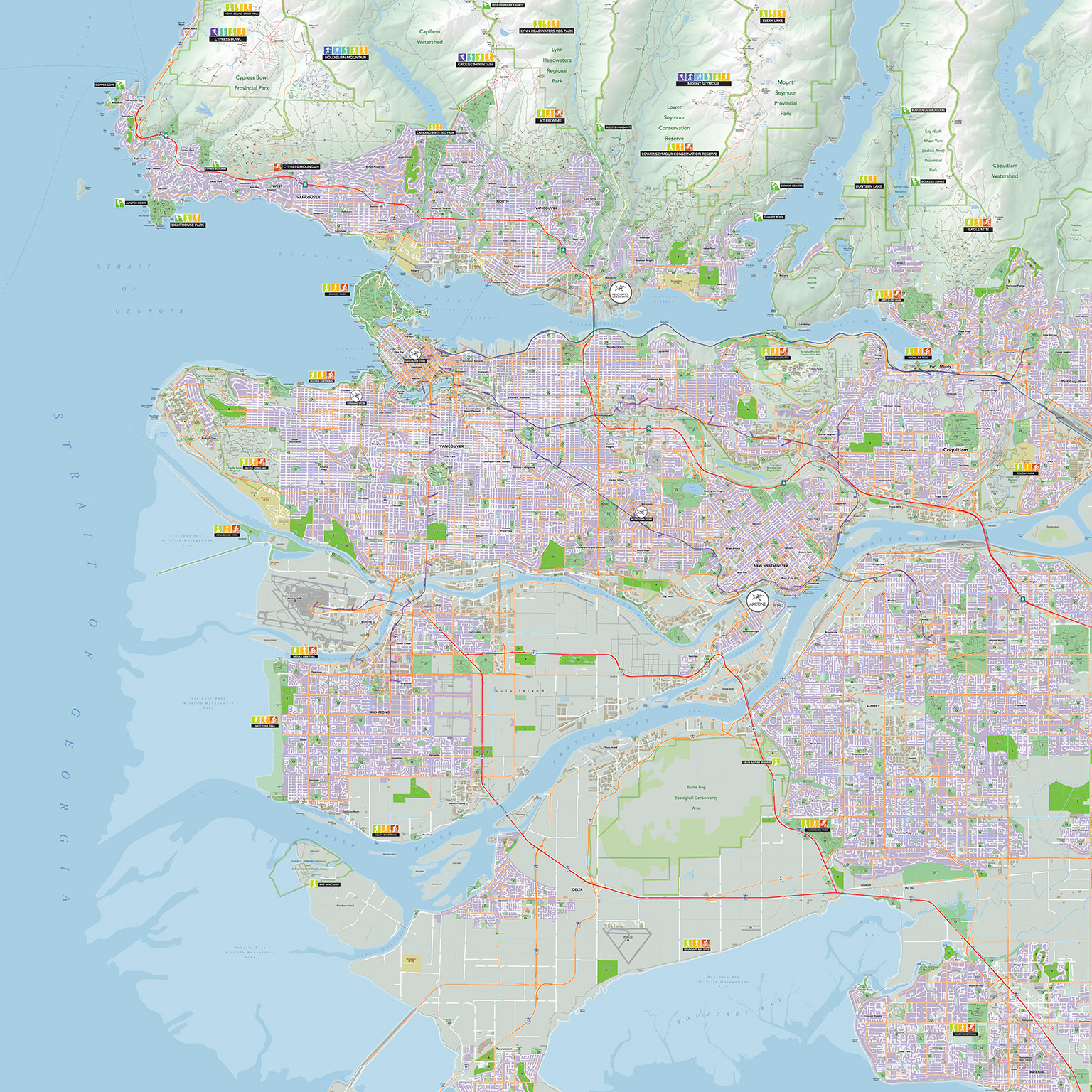 Below: An example of the high level of detail shown throughout this map. Though it nearly killed me, I am very proud of the end product.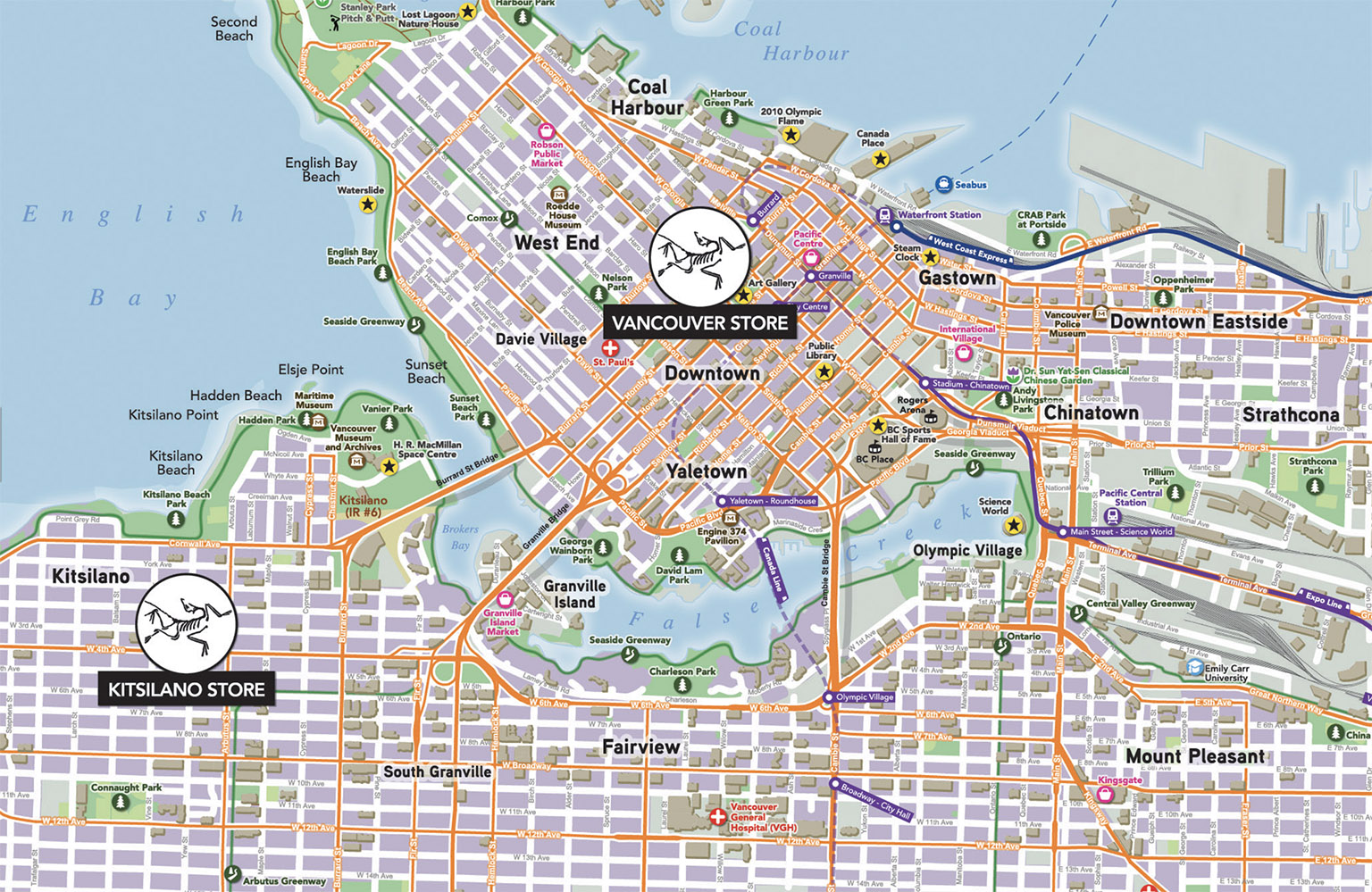 Cartography and App Development by TrailMapps.com - Maps, Images, and Content are Copyright TrailMapps.com